Get the Most Free Spins from Your Online Play
If you've spent much time playing on online casinos, chances are, you've seen the offers advertising free spins. These allow you to play a round on a game of slots for free. Sometimes, these promotions will work with every single slots title on a site, while other times, they'll be a lot more specific; they might be offered for a promotion on a specific game.
In other cases, they might be awarded as an actual game mechanic within a game of slots. These are generally constrained to that game, so you won't be able to take those from one game and use them in another.
How to Get Them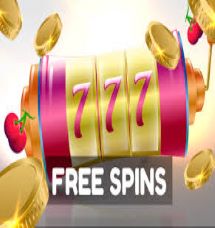 Getting free spins is fairly straightforward. They might be awarded to you through a variety of promos. For example, you might get them in the form of a welcome bonus, an offer you'll receive when you first register an account. You might also get them as part of an existing player award through a no deposit deal.
On the other hand, you might also get them within a slots title itself. The mechanics for this can vary heavily depending on the game, so it makes sense to check out the relevant documentation for it to gain a greater understanding.
In-Game Free Spins
Getting free spins in-game is always a fun mechanic, so you'll see this in a lot of different titles. Free spins features are often talked about a lot in casino reviews, so if you want to find the ones out there that have the most generous gameplay, read some of them. Some games don't have these kinds of features at all, so make sure you do some research.
Check for Offers Online
There are plenty of online resources available to help you track down the best offers out there. These sites compile all the different ongoing promotions that are around the internet.
They'll give you a lot of key information. For example, sometimes you might need a code to unlock the promo. Or in some cases, the award might only be available to players from specific countries. Checking out these online repositories is a great way to establish where you can get the most free spins.
Look at the Terms
While you might see promotions that have hundreds of free spins available at a time, you don't want to take these at face value. The more generous the offer seems, the more likely it is you'll need to fulfill certain terms to make the most out of it.
For example, some might require that you deposit a certain amount of money into your account, or most commonly, that you wager any winnings 'x' times before you can cash out. Always make sure you read up on the terms and conditions before you start playing.