Get Real Money From your Bonus Cash
Casinos like to offer various promotions in order to entice people onto their site. There are a few types of promotions available that'll let you play games for free and maybe even withdraw some bonus cash. There's a wide range of different offers available and all of them have different advantages and disadvantages.
Types of Offers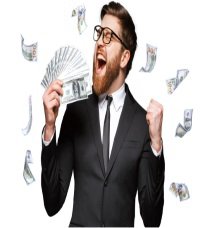 One of the most common ones which you might encounter is the welcome bonus. As the name might suggest, a welcome bonus is given to players when they first register their account. You might need to input a code, or you may simply be given the bonus by default as soon as you create an account. Sometimes, this bonus has certain requirements you'll need to meet in order to withdraw any money from it.
Another you might come across is a no deposit bonus. These are great because the terms are usually a lot more straightforward. As the name suggests, you won't need to deposit any of your own funds in order to use it. You'll get bonus cash with no strings attached.
Another offer that you might encounter is free play. This is often used to promote specific games. Say a new slots game is released; you might receive an email with a code which entitles you to free spins. Often, these promos will be subject to various terms and conditions, but you won't have to put in any real money.
How to Withdraw Bonus Funds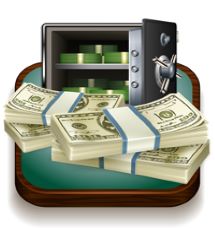 People win big using a bonus and then they want to withdraw their winnings. They might end up surprised that they can't. So what gives?
Usually, these awards are going to have various terms and conditions associated with them. The primary reason for these promotions is to help a gambling house make money, so they're not going to simply hand out hundreds of dollars for free.
Normally, your offer will be subject to what's known as a wagering requirement. This wagering requirement must be fulfilled if you want to withdraw any cash you've won using your bonus winnings.
Generally, the wagering requirement will be depicted by a number followed by an "x." This indicates exactly how much you'll need to bet to unlock your bonus winnings. Let's say, for example, that you receive a $50 welcome bonus and it's subject to a 10x wagering requirement. This would mean you need to bet $500 of your own real money before you'll have the ability to withdraw your bonus cash.
Check First
Make sure you always check out the terms and conditions before you start playing at a gambling house. Not only are there wagering requirements you need to be aware of, but there might also be other key terms. For example, there are times when only certain games are going to contribute towards the wagering requirement. If you play the wrong games, it might not count.