Terms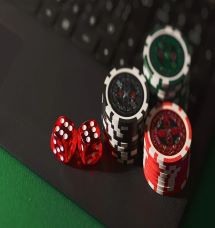 By accessing our site here at No Deposit Salon, you agree to all of the following terms and conditions.
Since our site has materials related to gambling, you may only access this site if you are over the age of 18 years old.
Here at No Deposit Casino, we do all that we can to ensure our site is safe and functional. We are not liable for any losses or damage that may occur while you are accessing our site. Furthermore, we are not liable for any damage which may arise as a result of the information contained on our site or third parties accessed from our site.
We try our best to ensure all of the information here is correct and up to date. However, we cannot guarantee that everything on the site is 100% accurate. By using this site, you understand that we do not provide lawful advice in any shape or form. It is up to you to understand and follow the law in your local jurisdiction.
This site may contain links to third party software or sites. We don't have any control over these sites and the content of these sites may change without warning. We take no responsibility for any information or content on a third party site.